5 Ways to Show Appreciation to Your Employees
Employees are the backbone of a company. Their hard work and dedication drive a business's success. While every manager is, hopefully, thankful for their employees' contributions, every human being likes to have their hard work acknowledged and to feel a sense of appreciation. As a manager, showing your employees that you appreciate them can improve engagement, retention, and productivity, as noted by Business News Daily.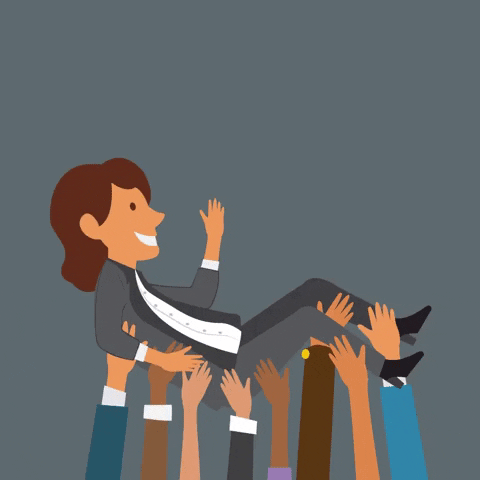 It can prove tricky to coordinate ways to show appreciation, especially in an increasingly virtual world. Recognition needs to be coupled with sincerity to feel authentic. However, creativity is also needed to truly captivate the attention of your employees. Here are 5 ways you can show your employees how much you appreciate them, beyond a simple "thank you."
Award their efforts. Either once a month or once a quarter, offer the option for employees to nominate their peers to recognize one another's innovation, hard work, teamwork, etc. The awards are tangible and motivational rewards for employees to strive for. Make the recognition public to promote positive team morale.

Express your gratitude on social media. Social media accolades are a great modern way to allow employees, and once re-shared, their own social media followers, to celebrate their successes on a larger stage. New hires, promotions, birthdays, and more can be celebrated.

Feed them. As reported by the BBC, food can promote the production of the body's feel-good chemicals like serotonin and dopamine. That is scientifically why we look forward to yummy meals and our favorite snacks. Whether it's a pizza party in the office or sending out a gift card for a food delivery service to each staff member for a virtual luncheon, meals can strengthen interpersonal relationships in addition to giving the feeling of being appreciated.

Gift additional paid time off. The greatest gift you can give your employees is paid time off. Staff members go above and beyond and often work extra hours, give up personal time, or sacrifice sleep to get the job done. Additional PTO grants them the time to explore other passions, plan dream vacations, or spend time with loved ones.

Host events. Even during COVID-19, company events are a great way to build team relationships and morale. Virtual events like murder mystery parties, Family Feud competitions, painting classes, and more can engage your workers and provide them a creative outlet.
At the end of the day, employees want to feel like their bosses see them as human beings and have their best interests in mind. According to a survey from Globoforce, 86% of employees felt they could trust managers who had shown them recognition within the past month. Trust is critical in any relationship. If workers feel that you care, you will see it in how hard they work.
ABOUT MVG HR SOLUTIONS
MVG HR Solutions is a one-of-a-kind Executive Search & HR Consulting Powerhouse. Founded on the principles of providing stellar outsourced HR services, we are a team of HR & Talent Acquisition Consultants specializing in a talent optimization framework that touches every aspect of your people operations that ultimately yield positive business outcomes.
Contact us today to learn how we can help enrich your people operations and talent acquisition strategy for your team or organization. Book a free no-obligation consultation on our website today.
E: info@mvg-hrsolutions.org
P: (310) 344-9047