How to Build a Winning Internship Program
Internships have a bad reputation for being rooted in free labor to do the grunt work of a company - from picking up coffee to shredding confidential documents. However, with the right program, bright young talent can be developed to lay the foundation of the company's next generation. By developing and working with interns, you can foster growth in inexperienced individuals who could one day play a major role in the company. In order to do so, a stellar internship program needs to be in place.
A program coordinator is crucial to ensure interns are getting the most out of their experience, in a supportive and legally compliant way. Coordinators can teach classes on various business topics, give career advice, and provide learning opportunities to interns to foster growth. This ensures a meaningful internship experience.
More support can be found by assigning each intern a mentor. The one-on-one attention allows for personalized feedback for a dynamic experience. Partnering interns with junior-level employees creates a much more relaxed relationship that promotes professional growth and development. If this is an intern's first corporate experience, they may have questions that they do not feel comfortable asking their manager.
Setting goals for interns and revisiting their progress is a crucial step in development. Schedule routine check-ins every 30, 60, and 90-days. We suggest conducting a review to recognize efforts so far and to help the intern improve performance by re-aligning on expectations.
Paying your interns makes them feel more appreciated and makes them work harder. It allows for greater diversity within interns and shows a mutual investment in the growth of the individual. If your company is not able to pay interns, the Fair Labor Standards Act (FLSA) offers a six-part test to see if your interns can go unpaid:
The internship is similar to training that would be given in an educational environment.

The full experience is purely for the benefit of the intern.

The intern doesn't replace regular employees but still works closely with existing staff.

The employer receives no immediate advantage from the work the intern does; in fact, operations may be impeded.

There is no job guaranteed at the end of the internship.

Both the intern and employer know there are no expectations for wages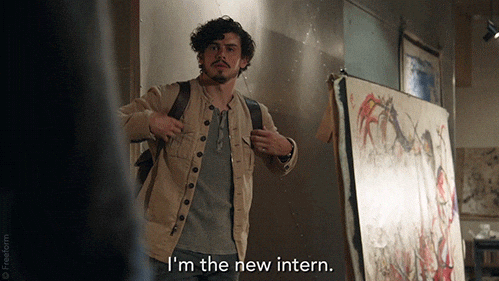 After the internship comes to a close,
staying in touch with the candidate is very important. There are an infinite amount of possibilities that can come from keeping a door open. The main reason to keep in contact with a former intern is to create an even better applicant pool for job openings. These candidates have already been trained, are familiar with the company's expectations, and have relationships with potential co-workers.
While creating a successful internship program may take time, the outcome is often well worth it. Not only can the younger generation gain real-world experience and knowledge, but your organization could also discover that you are creating a successful career path for future employees - a crucial step of the succession-planning process.