Inexpensive Ways to Celebrate Office Birthdays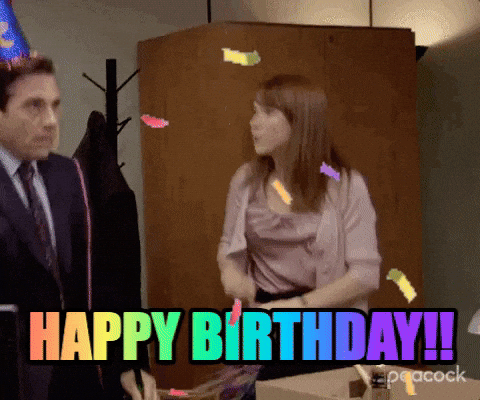 Birthday celebrations matter! It shows employees that they are recognized, appreciated, celebrated, and cared for by their peers. Research shared in the Harvard Business Review reveals three dates with significant job hunting spikes: work anniversaries, mid-life birthdays, and high-school reunions. In addition, the research shows that job hunting sees a 12% spike on big birthdays like 40 and 50. Age is one tangible measure of just how far a person has come. Here are some inexpensive ways to celebrate office birthdays.
Have everyone gather. Even in the increasingly work-from-home era, there are ways to bring your workforce together. A virtual launch party would allow for peers to connect and share stories and appreciation for the celebrant. This can be especially cost-effective if the company only covers the lunch of the honoree.

Digital shoutouts. Social media accolades are a great modern way to allow employees, and once re-shared, their own social media followers, to celebrate them on a larger stage while providing a digital touchpoint for your brand, as seen in 5 Ways to Show Appreciation to your Employees. Extra points if the piece of content is a collection of their peers highlighting their team members' unique attributes, personalities, and contributions to the workplace.

Donate to a charity in their name. What causes is your employee passionate about? Allow each employee to decide where a small donation will be made. This can be much more cost-effective, and meaningful, than a company outing, luncheon, etc.

Gift them an extra PTO day. The greatest gift you can give your employees is paid time off. Staff members go above and beyond and often work extra hours, give up personal time, or sacrifice sleep to get the job done. Additional PTO grants them the time to explore other passions, plan dream vacations, or spend time with loved ones.

Decorate their desk. If working in the office, taking extra paper and creating cards or streamers, purchasing a few balloons, and confetti can totally transform a desk or a cubicle and be a delightful surprise when the employee walks into work. If your worker approves of public recognition, then this is a perfect idea as the premise is simple and easy to routinely execute.
Today's employees expect to be able to be their true selves at work. Because of this, more and more companies are ditching the old work-life balance paradigm for the more accurate work-life integration model, which acknowledges that work and life are inseparable. Celebrating a life event like a birthday helps employees feel connected and appreciated.