Servant Leadership: How Leaders Can Prioritize Employees First
Leaders, and the styles in which they lead, come in all shapes and sizes. Everyone has experienced that one boss that nightmares are made of, and, hopefully, we have all also experienced the great joy that a great leader can bring to the workplace. Some may even find themselves in a leadership position today, shaping their own leadership style based on previous experiences.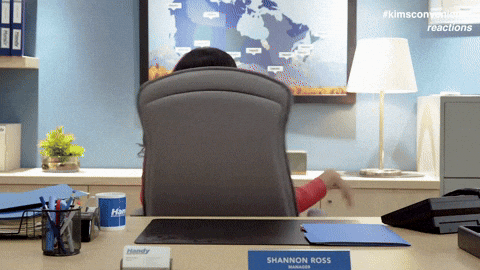 While there are several notable leadership styles, only one is focused on the benefit of all. According to BetterUp, the servant leadership style is based on the idea that leaders prioritize serving the greater good. Leaders with this style serve their team and organization first and do not prioritize themselves. By providing strong support for employees and putting employee needs at the forefront of decisions, they are able to learn and grow. Employees in a servant leadership environment are more likely to feel that their voices are heard. This makes them 4.6 times more likely to work to the best of their abilities, making performance go through the roof, per Forbes.
Servant leadership can be considered something of a universal concept because it is rooted in both Eastern and Western cultures. In the East, scholars point to Chinese philosophers in the 5th century BC such as Laozi, who asserted that when the best leaders finished their work, their people would say, "we did it ourselves," as stated by SHRM.org. But it was 1970, in the West, where the term was first coined by Robert K. Greenleaf in the essay "The Servant as Leader."
Servant leadership should be present from the very beginning of an employee's career. During onboarding, after the initial introductions, the getting-acquainted conversations, and explanations about how operations work, the servant leader should ask the new hire for their observations, impressions, and opinions. From that point, the servant leader should keep a continual focus on talent development by leveraging employees' strengths, delegating responsibility or tasks, and creating an open dialogue with all. Servant leaders build relationships with staff primarily by listening closely and by asking many questions.
According to Larry C. Spears, former president of the Robert K. Greenleaf Center for Servant Leadership, you can become a servant leader by working on these 10 characteristics:
Listening

Empathy

Healing

Awareness

Persuasion

Conceptualization

Foresight

Stewardship

Commitment to the growth of people

Building community
One of the most popular examples of the impact that servant leadership can have on an organization is Southwest Airlines. In 1971, they had three airplanes, 12 daily flights, and nearly 200 employees. By 2020 (pre-pandemic), they had 736 airplanes, 4,000 daily flights, 61,000 employees, and 47 consecutive years of profitability.
Southwest Airlines founder Herb Kelleher, put employees first by reimagining Southwest's hiring and onboarding process, talent development while at the company, and relationships throughout the organization. The key ingredient, though, was the leadership. It focused on Kelleher relinquishing power, enabling employees to take ownership of certain projects, and encouraging them, even after mistakes.
Anyone can develop into a leader as everyone has leadership skills within them. It takes time to practice and strengthen them, by continuously learning, growing, and serving others. You are only a servant leader when you focus on the needs of others before your own. It's a longer-term approach to leadership, rather than a technique that can be adopted in specific situations but it leads to better collaboration, stronger teams, a more positive work environment, strengthened employee loyalty, accelerated learning, and development.
ABOUT MVG HR SOLUTIONS
MVG HR Solutions is a one-of-a-kind Executive Search & HR Consulting Powerhouse.  Founded on the principles of providing stellar outsourced HR services, we are a team of HR & Strategy Consultants that specialize in a talent optimization framework that touches every aspect of your people operations and business outcomes.
Contact us today to learn how we can help enrich your organizational culture, talent, and people strategy at every level.
P: 310-344-9047